Singita Ebony Lodge in Sabi Sands Game Reserve, South Africa.
October 25, 2020
Lodge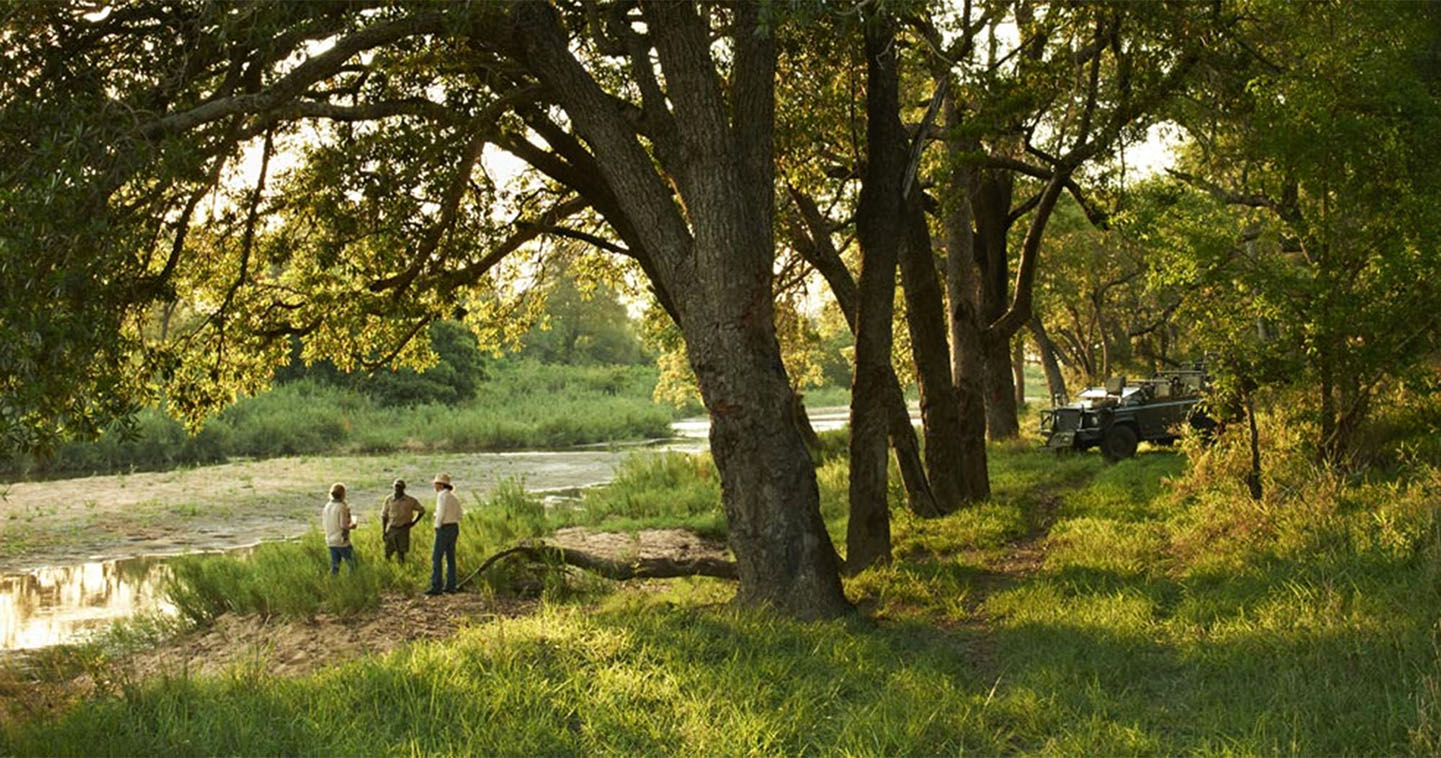 Home Singita Ebony Lodge
Rates
Activities
Lodge video
Enquiry
Lodge style Opulent vintage lodge
The essence of a classic South African safari
Welcome to Singita Ebony Lodge at the heart of Singita Sabi Sands. Singita Sabi Sands is a beautiful game reserve located in magical South Africa. Singita Ebony Lodge consists of twelve beautifully decorated private suites with a family friendly atmosphere and en-suite bathrooms. Ten of these rooms are 1-bedroom suites, the other two are 2-bedroom family suites. These suites all have a lovely private plunge pool to cool off and indoor-outdoor showers as well as exciting game viewing decks. All suites have recently been refurbished with all front walls being replaced with two-thirds canvas and one-third glass below—creating an open environment and a stronger connection to bush. In a black-and-white color palette, dark, polished ebony wood stands in stark contrast to crisp white linens and cottons. Other highlights: bold, graphic patterns; textured fabrics (not an animal skin in sight, faux or real); animal and portrait photography; and tribal and Eurocentric antiques. All suites have their own private plunge pools.
A large swimming pool is available in the main lodge area but you can also go to the relaxing spa or work out in the gym. In the library of the main lodge, you can relax and watch some tv or make use of the WIFI access. For wine connoisseurs, there is an impressive premier wine boutique and for those interested in art, there is an Boutique & Gallery.
Activities at Singita Ebony Lodge
The most important activities that can be done at the Singita Ebony Lodge are of course the popular game drives. During these game drives you will be accompanied by professional guides and trackers. They will provide you with all the necessary information and will lead you to the amazing wildlife. These game drives will take place during the day and at night. You will be together with a maximum of six guests in a fast and safe Land Rover.
Another activity is the so called 'stargazing safari' which means that you will enjoy the sparkling starts while looking up. Because there is no light pollution in this area, you can enjoy the true paradise you are in. You can also enjoy guided safari walks which will be led by a professional guide and a tracker. During these exciting walks, you will track animals and will experience the wonderful African wilderness. For more active visitors, mountain biking can be done. You will cycle on your mountain bike through the rugged landscape with a guide and tracker.
For nature lovers who wish to enjoy the quietness of nature, fishing can also be a good option. This activity will also be accompanied by a professional guide and tracker who will see to it that you will experience the local fishing habits. Learning how to shoot with a bow and arrow or visiting the communities of Justicia and Lillydale to experience the real local life can also be very interesting activities. You will meet the children, learn about their culture and about the Growing to Read programme.
Tripadvisor comments Singita Ebony Lodge
We stayed at Singita Ebony for three nights and were awed by our experience. The staff is amazing and very helpful. Everyone, without exception, starting with the General Manager and his wife who set the tone to make the experience a special one. Our lodge was beautiful and watching the elephants and other animals visit the river was spectacular. The animal viewing was excellent and our Ranger and Tracker were experienced and wonderful teachers. The food and wine were excellent and again, the staff go to all means to make your experience a special one. Special acknowledgements to Cristo the sommelier and Mark the guide for their knowledge and helpfulness. This is a fabulous combination of observing and learning about animals and great comfort. It is very expensive but worth it.

Doriet from New York
My wife and our two children 10/11yrs spent three days at Ebony Lodge during December. It was one of the most fantastic hospitality experiences we have ever had. The management and staff provided the perfect balance of personal attention to detail, but without being intrusive. We would return from a game drive to hot towels, our favourite drink ready at the bar, my childrens special dessert in their room at bed-time, and served in a luxurious but authentic bush environment. The quality of food and wine was outstanding. Nothing was too much trouble. We saw the big five every day, and the knowledge and communication skills of our ranger engaged our interests in theanimal kingdom from the moment we stepped of the plane at the private airstrip. I would never have believed that my 11 year old son Joseph would be so enthusiastic to get out of bed at 5am! I think we enjoyed the most professional hospitality we have experienced anywhere in the world. Bravo.

FlyingWineman from Cote d'Azur
Source