Singita Boulders Lodge, Singita Private Game Reserve
Singita Boulders Lodge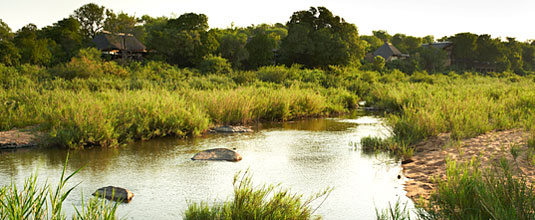 Main Lodge – River View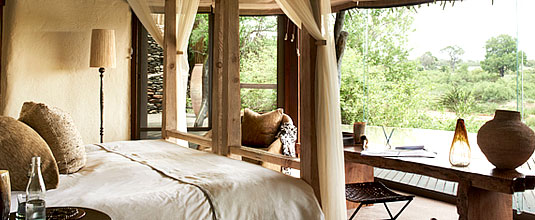 Luxury Suite – Bedroom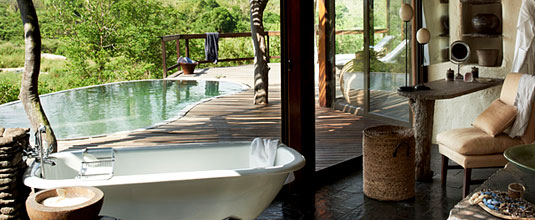 Luxury Suite – Bathroom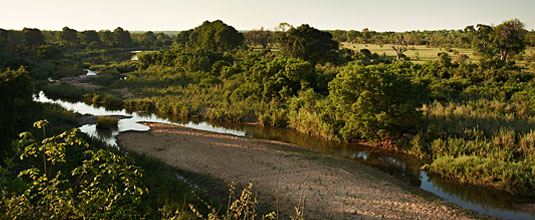 River View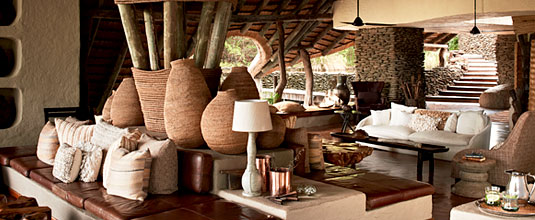 Main Lodge – Lounge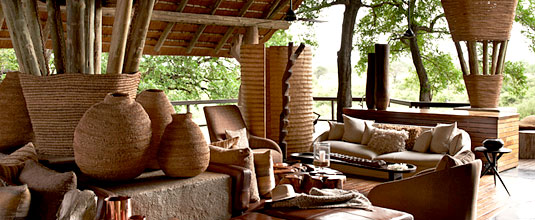 Main Lodge – Lounge
Main Lodge – Swimming Pool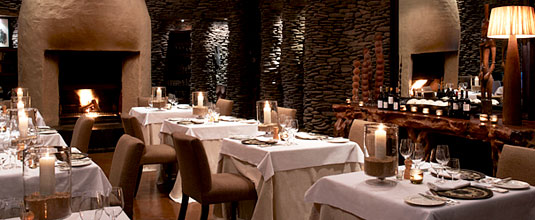 Main Lodge – Dining Room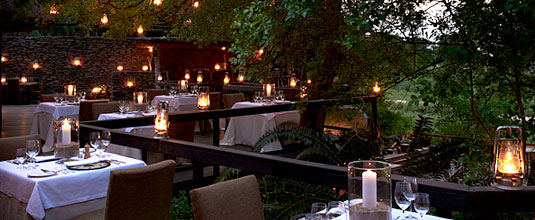 Main Lodge – Dining Deck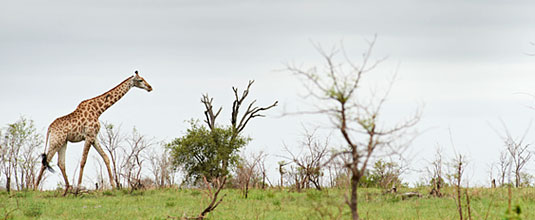 Giraffe Sighting
Previous Next
Read about our visit to Singita Boulders Lodge
In the Sabi Sands adjacent to the Kruger National Park, Singita Boulders Lodge towers over the landscape, a monolith of curving thatch and piled stone that joins seamlessly with the rocky geometry that holds it to the Earth. Senufo artefacts and bold sculpture, offset smooth linen in blue and silent white, as cascading water cools the summer air. Boulders rests on the banks of the Sand River in the heart of the Singita Private Game Reserve, unlocking the senses to views that stretch to the edges of the imagination.
Singita Boulder's suites feature magnificent stone bathrooms and bedrooms that encapsulate in luxury. Quiet, simple and luxurious, moments spent on the vast sundecks will leave you at the mercy of the breathtaking wild distance.
Singita Boulders Lodge at a Glance
Twelve double suites
Evening and morning game drives

Dinner around the Boma

Beauty treatment at the spa

Gym

Trading Store

Internet and fax

The sole use of Land Rovers can be arranged upon request
Accommodation at Singita Boulders Lodge
Singita Boulders Lodge both comprise twelve double suites, all with own en suite bathroom and shower, outside shower, private swimming pool, double-sided fireplace, mini bar and fridge, room mini safe, airconditioning, overhead fans, private lounge, direct dial telephones and game-viewing deck.
Make an Enquiry or Booking
Facilities at each lodge
Lounge and timber-deck dining areas overlooking the Sand River, bar area and open boma, gymnasium, health spa, library, wine cellar and swimming pools.
Activities
Early morning game drives; afternoon into spotlit evening game drives in open Land Rovers; guided bush walks, seasonal fishing and community tours.
Communication services
Internet, satellite TV and fax facilities are available to our guests at
both lodges.
Characteristic species
Leopard, lion, elephant, buffalo, white rhino, cheetah, hyena, giraffe, zebra, waterbuck, hippo, wildebeest, kudu and many other mammal and bird species occur.
Tariffs include
Luxurious all suite accommodation with sumptuous
bathrooms, indoor and outdoor showers and private wooden leisure decks.
Three delicious meals per day, dinners being in the open air
boma, wooden dining deck or indoor dining area.
All teas and coffees.
Two open Land Rover safaris per day accompanied by personal game ranger and tracker team.
Walking and spotlit night safaris, accompanied by experienced trackers.
Drinks while on the Land Rover safaris.
All beers, spirits, liqueurs, wines, soft drinks and mini bar.
Laundry and valet services, subject to certain conditions
and restrictions.
Tariffs exclude
Telephone calls and boutique purchases.
Champagnes.
Transfers to and from the lodges.
Health spa treatments.
Use of private Land Rover.
Certain special meal requests.
Exclusive use of family suites at Ebony and Boulders Lodges.
Child policy
We regret that no triples or children under the age of 10 years can be accommodated at Singita Lodges . Exceptions can be made for younger children if the Family Suites at Singita Ebony or Boulders are booked for exclusive use – and if any of the other lodges are fully booked by a single party. For safety reasons we cannot accept children of younger than six years at any of the lodges.
ENQUIRIES & BOOKINGS
Please complete the following for reservation Enquiries and further information
Disclaimer: The information in these Web sites is used entirely at the reader's discretion, and is made available on the express condition
that no liability, expressed or implied, is accepted by Far and Wild Safaris cc or any of its associates or employees for the accuracy, content or use thereof.
No. of Days / Nights: 1 Day2 Day / 1 Night3 Day / 2 Nights4 Day / 3 Nights5 Day / 4 Nights6 Day / 5 Nights7 Days / 6 Nights8 Days / 7 Nights9 Days / 8 Nights10 Days / 9 Nights11 Days / 10 Nights12 Days / 11 Nights13 Days / 12 Nights14 Days / 13 Nights15 Days / 14 Nights16 Days / 15 Nights17 Days / 16 Nights18 Days / 17 Nights19 Days / 18 Nights20 Days / 19 Nights21 Days / 20 Nights22 Days / 21 Nights23 Days / 22 Nights24 Days / 23 Nights25 Days / 24 Nights26 Days / 25 Nights27 Days / 26 Nights28 Days / 27 Nights29 Days / 28 Nights30 Days / 29 Nights31 Days / 30 NightsMore than 31 Days / 30 Nights
No. of People: 123456789101112131415161718192021222324252627282930More than 30

Please type this code below


Source