Sabi Sabi Selati Camp, Sabi Sands Private Game Reserve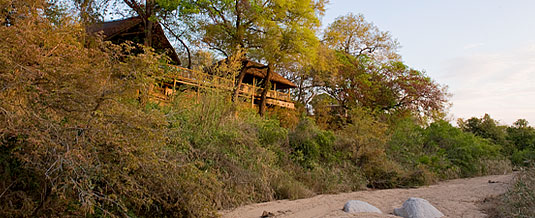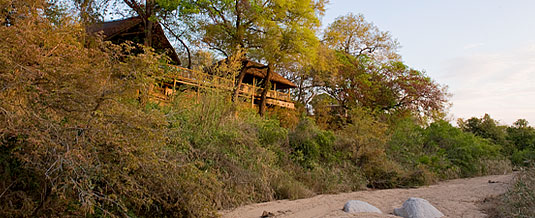 Sabi Sabi Selati Camp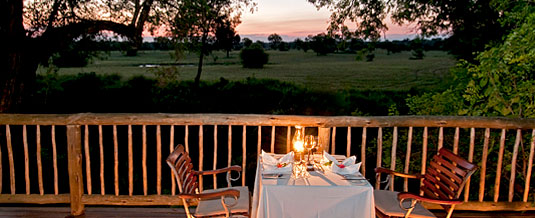 Private Dinner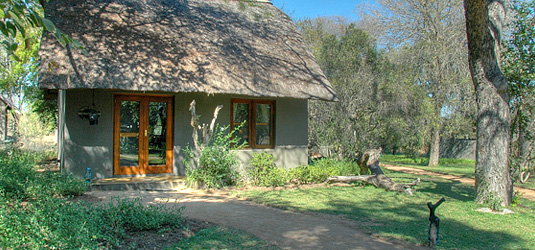 Suite – Outside view
Suite – Outside view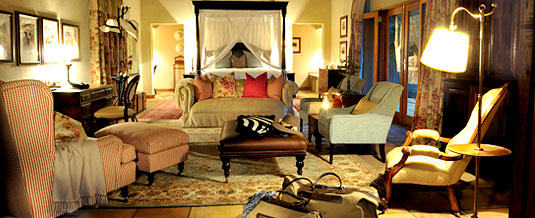 Luxury Ivory Suite – Bedroom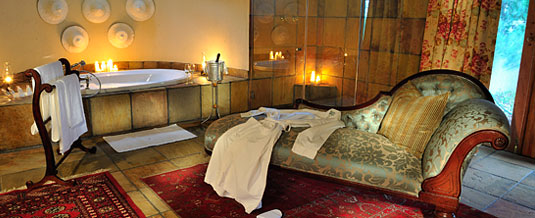 Luxury Ivory Suite – Bathroom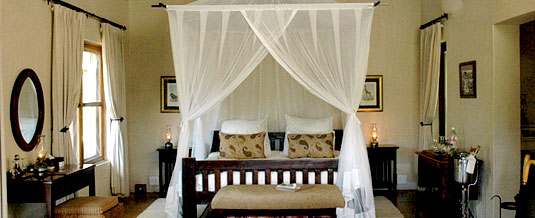 Luxury Lourenco Marques Suite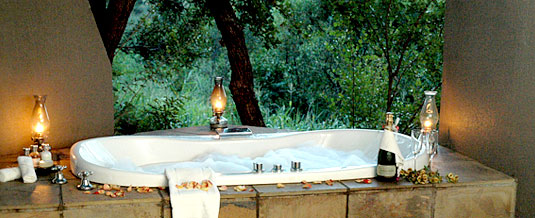 Luxury Lourenco Marques Suite – Bathroom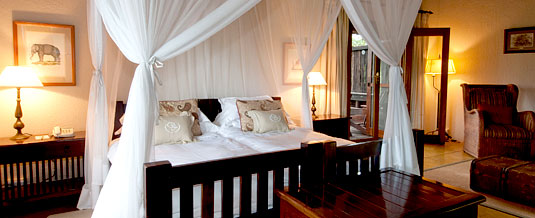 Luxury Standard Suite – Bedroom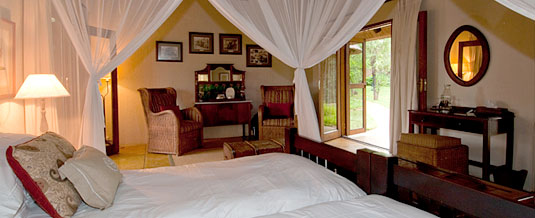 Luxury Standard Suite – Bedroom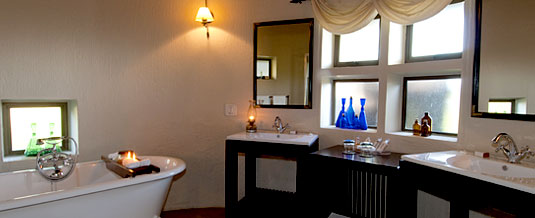 Luxury Standard Suite – Bathroom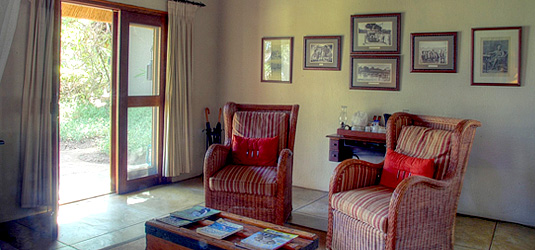 Luxury Standard Suite – Lounge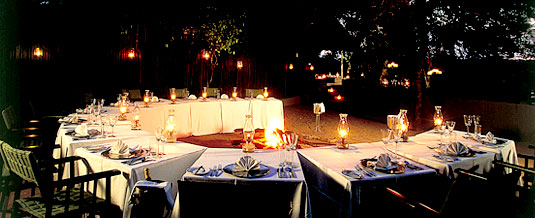 Main Lodge – Boma Dining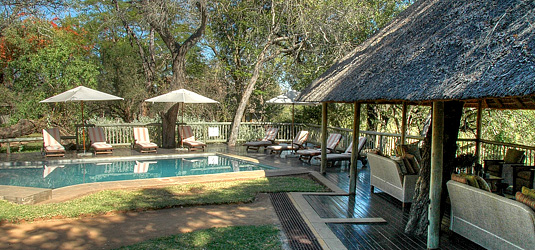 Main Lodge – Swimming pool & Deck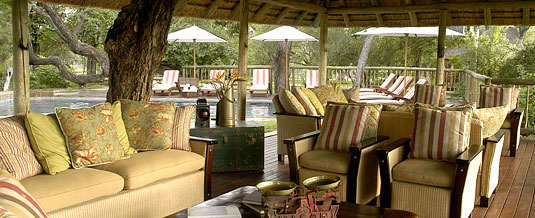 Main Lodge – Outdoor Lounge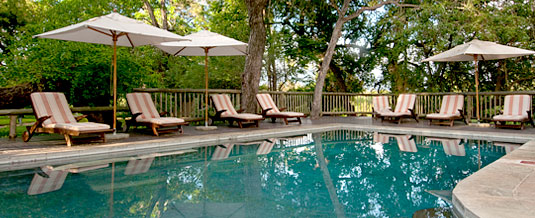 Main Lodge – Swimming Pool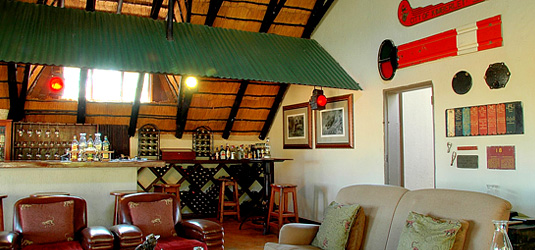 Main Lodge – Bar area
Main Lodge – Dining Room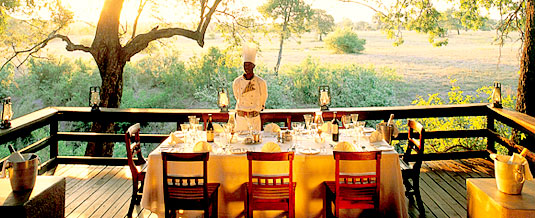 Main Lodge – Dining Deck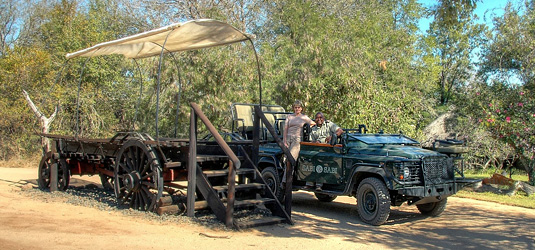 Main Lodge – Game Drives
Previous Next
Sabi Sabi Selati Camp, a five star Lodge in the Sabi Sabi Private Game Reserve, located in the Sabi Sand Game Reserve which is open and adjacent the Kruger National Park. This affords incredible biodiversity to the area with any of the Kruger Park animals being able to freely access Sabi Sabi, making each game drive unique.  
Sabi Sabi's Selati Camp at a Glance
8 Brick under Thatch Luxury Suites
Luxurious bathrooms en suite
Outdoor shower
Dining, decks overlooking the river, in the boma or the "Farmhouse kitchen"
Railway themed Bar
Lodge swimming pool
Lounge
Telephone
Super luxurious Ivory Presidential suite
Luxurious decor
Four poster bed
Fire place
Separate dressing room
Private plunge pool
Make an Enquiry or Booking
Accommodation at Sabi Sabi's Selati Camp
Selati Camp has been furnished depicting the Colonial Selati Steam Railway era, the rail line passed close by the camp in the early days of gold mining on the Drakensberg escarpment. Original steam engine name plates, semaphores decorate the main Lodge, whilst railway lanterns light the paths to ones chalet, these suites decorated with interesting memorabilia and antique collector's pieces.
Established without electricity to preserve this ambience, Selati Camp has subsequently  installed air-conditioning as well as ceiling fans for guest comfortin the 8 opulent chalets and the uber luxurious Ivory Presidential suite. Lanterns still add that magical glow, reminiscent of days of old.
Activities at Selati Camp
Early mornings and afternoons, into the evenings, Salati Camp Rangers and tracker, take guests on open vehicle game drives in the Sabi Sabi Game Reserve. These excursions often leave the Park road network to get close to some partially hidden animals in order to secure close clear photographic opportunities. This off-roading, is done in particular, when lion and leopard are encountered. Leopard, normally the most elusive of the big cats, are regularly viewed at the various Lodges in this Sabi Sabi Game Reserve. The general game viewing is also particularly good with sightings of all the Big 5 and oftern wild dog and cheetah as well. This along with giraffe, zebra and a wide variety of antelope species, with the diversity of birdlife excellent, especially with summer and the migrant arrivals.
Make an Enquiry or Booking
Child Policy at Selati Camp, Sabi Sabi Game Reserve
No children under 13 yrs. From 13 children are considered adult at Sabi Sabi.
Selati Camp has 2 family rooms with additional max 2 children per room.
Children under 13 yrs not allowed at Selati Camp, unless the entire Lodge is booked out by one group.
With an exclusive reservation of Selati Camp, children between the age of 3 and 6 years may accompany their parents on game drives
Babysitters can be arranged on arrival at Selati Camp
ENQUIRIES & BOOKINGS
Please complete the following for reservation Enquiries and further information
Disclaimer: The information in these Web sites is used entirely at the reader's discretion, and is made available on the express condition
that no liability, expressed or implied, is accepted by Far and Wild Safaris cc or any of its associates or employees for the accuracy, content or use thereof.