Rattray's Camp – MalaMala Game Reserve – Sabi Sands Game Reserve | Sabi Sands Lodges Reservations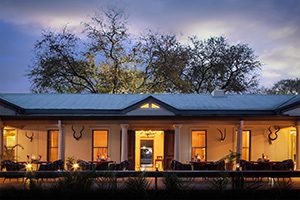 Tucked away in a forest of green, on the banks of the world renowned Sand River, lies a special place.  Rattray's on MalaMala offers an intimate glimpse of an era long lost, when travellers from afar married the magic of the African bush with elegance and refinement. Combining humble opulence and romantic exclusivity with unrivalled game viewing, Rattray's on MalaMala is the premier safari destination for those seeking to experience the wild heart of Africa. Each luxurious free-standing and spacious Khaya (Zulu word for 'home') offers an atmosphere of lush seclusion and boasts spectacular views of the Sand River where wildlife of all shapes and sizes can be viewed whilst taking a dip in the private plunge pool, cooling off in the outdoor shower or enjoying a massage on the deck. The camp offers, amongst other things, a gym, an infinity swimming pool, a steam room and a massage service. At Rattray's on MalaMala, wildlife safaris are our number one priority. A maximum of only four guests per safari vehicle is allowed and a flexible operation ensures your adventures into the bush will be intimate and unforgettable. An experienced and proficient ranger will serve as a guide and host, offering a level of service second to none. Private Dining:  Sumptuous meals can be enjoyed in a variety of locations including in the privacy and comfort of your Khaya, or even experience a delicious bush breakfast.
8 luxury suites (Khayas) for a maximum of 16 guests. No triple sharing. The rooms: Private verandah with grand river views Indigenous private garden – a haven for the birds "His" and "hers" bathrooms featuring a ball and claw footed bath and double shower Outdoor shower for a nature experience with a difference Private plunge pool built into the verandah Outdoor and indoor dining area for intimate in-room dining 24-hour temperature control – air-conditioning, heating and overhead fans Direct dial telephones A mini-bar Tea and coffee making facilities A mini-safe Optional satellite television and DVD player
Capacity on game drives:  4 guests per safari vehicle. However, if a party of 5 – 7 guests are travelling as part of a group, Rattray's Camp reserves the right to accommodate the party on one safari vehicle. The MalaMala Wildlife Experience: "Not even Tanzania's famed Serengeti Game Reserve or the awesome Ngorongoro Crater fills your camera viewfinder faster with Africa's legendary Big Five – at MalaMala, lion, leopard, buffalo, rhinoceros and elephant appear magically, as if on cue," says acclaimed wildlife photojournalist Geoff Dalglish in his Sunday Times review. "Nor could Hollywood script the wide-screen wildlife encounters any more dramatically or frequently than nature does routinely in the private game reserve that is arguably South Africa's most famous internationally." Lion, Leopard, Elephant, Buffalo and Rhinoceros – the most sought after and dangerous of the world's big game. In previous centuries it was these five species which gripped the imagination of hunters and sportsmen, drawing them to Africa to experience the blood pounding thrill of hunting and shooting "The Big Five". It is in reserves like MalaMala where this hunting and shooting still takes place, only the hunting is done by experienced rangers, and the shooting is done with cameras. But it does not mean that the thrill and exhilaration of encountering these animals in an open Land Rover is any less gripping. Folk lore and legend are rich with regards to the Big Five. Encompassing beliefs such as: "The Great One put the animals here for us to use wisely and respect, even as we hunted them, but he knew that without fear we might lose our respect for these creatures. So he put the five here to help us remember. The lion and leopard taught us fear of the night, that only the daytime was ours. The buffalo, the elephant and the rhino taught us to fear their strength, that we might respect the strength of nature."
Children under the age of 16 years old will not be accommodated, unless the entire Rattray's camp has been booked out by the family or group.
BY AIR: • Federal Air operates a daily scheduled flight service from O.R. Tambo International Airport (JNB) directly into the MalaMala airfield (AAM) in the MalaMala Game Reserve (a 29-seater Jetstream 41 turboprop aircraft).The schedule from 1 October 2012 is: • DAILY Johannesburg [O.R. Tambo] TO MalaMala (Departure – Arrival) 09h30 / 10h40 11h00 / 12h30 13h00 / 14h10 • DAILY MalaMala TO Johannesburg [O.R. Tambo] (Departure – Arrival) 11h00 / 12h10 13h00 / 14h30 • Regular scheduled flights to KMIA (Kruger Mpumalanga International Airport) with SA Airlink. BY ROAD: • Mala Mala Game Reserve is a five and a half hour drive from Johannesburg • Motorists from Johannesburg turn left off the N4 at Nelspruit and proceed to Hazyview along the R40 via White River • At Hazyview turn right along the R536 towards Skukuza (Paul Kruger Gate) for 37.5 km • At the Mala Mala Game Reserve sign turn left onto a gravel road and follow the MalaMala road signs to the camp for 29km • There is a vehicle entrance fee into the Sabi Sand Wildtuin, payable on arrival and the gates close at 22h00. • We would appreciate it if all car arrivals telephoned the camps from Hazyview to advise of their expected arrival in approximately 90 minutes. MalaMala Tel: (013) 735 9200 • You will need to pay a gate entrance fee of R160 per vehicle and R40 per person. Entrance fee subject to change at any stage. The entrance fee can only be confirmed at the time of making your reservation. • NO FUEL IS AVAILABLE AT THE CAMPS. PLEASE OBTAIN SUFFICIENT FUEL IN HAZYVIEW FOR YOUR RETURN JOURNEY.* BY CHARTER: • Direct charter flights are available in to the MalaMala airstrip in chartered, pressurised aircraft • The MalaMala private airstrip boasts an all weather surface and is equipped with aeronautical communication facilities • The costs are dependent on the number of guests, type of aircraft requested and flying distance • A private charter has many advantages – flight times are arranged to suit guest's requirements, check-in and luggage handling is quicker and more efficient, guests have a choice of airports in and around Johannesburg or South Africa and it is convenient for guests whose itinerary may require a transfer to a destination where direct scheduled flights are not available • On arrival guests will be met by representatives from the camps BY PANORAMIC TRANSFER: • An alternative to consider on the journey to and from MalaMala Game Reserve is the "Panoramic Transfer" • This trip, with a qualified guide in a luxury air-conditioned microbus, takes you through some of the most spectacular scenery South Africa has to offer • In order to fully appreciate and to take in the natural beauty of the Panorama Tour one needs a full day. However for those with limited time, a half day option is available • The scenic route includes: • God's Window • Blyde River Canyon • A waterfall (weather and time depending) • The full day tour's scenic highlights include the following, depending on time limits and weather conditions: • God's Window and the Pinnacle • Graskop • Blyde River Canyon • Bourke's Luck Potholes and the Three Rondavels • Lisbon Falls • Sabie and Lone Creek Falls • Pilgrims Rest • Mac Mac falls and Mac Mac Pools • Cost includes services of a registered tour guide, transfers in an air-conditioned vehicle; all entrance fees where applicable and iced bottled water. Cost excludes lunch. * GPS: -24.7975 (latitude) 31.5475 (longitude)