Londolozi Game Reserve in Sabi Sands Game Reserve for the ultimate South Africa luxury safari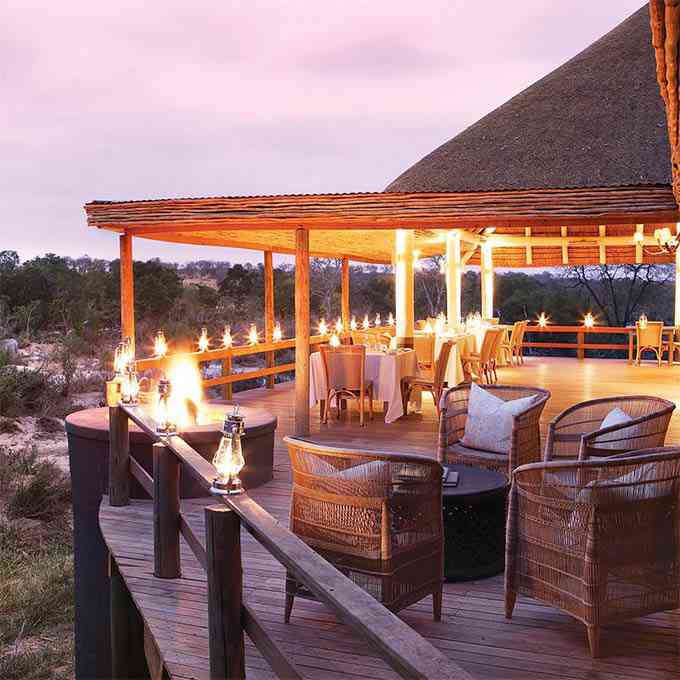 Londolozi boasts a collection of wonderful lodges in the Sabi Sands.
Londolozi is one of the original pioneering Private Game Reserves of the ecotourism industry in South Africa and an unashamedly family run, stand alone operation. There are five beautifully appointed lodges to choose from.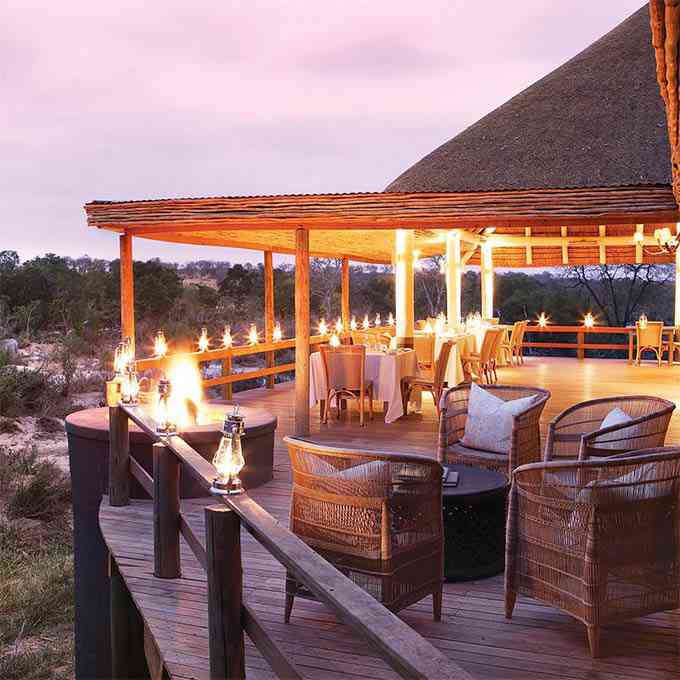 lodge style The ultimate Sabi Sands lodge
The ultimate classic style Sabi Sands safari lodge. It offers a taste of the past, while offering you the best of a modern day African safari. Founder's Camp is famous for its child friendliness.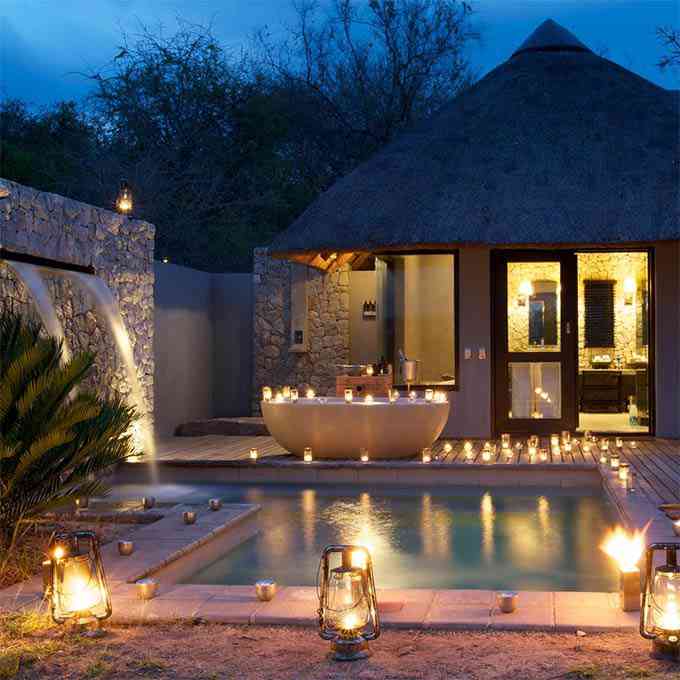 lodge style Stunning romantic lodge
Private Granite Suites can be booked individually or as a private camp for six Guests, making it ideal for honeymooning couples or small groups celebrating special occasions.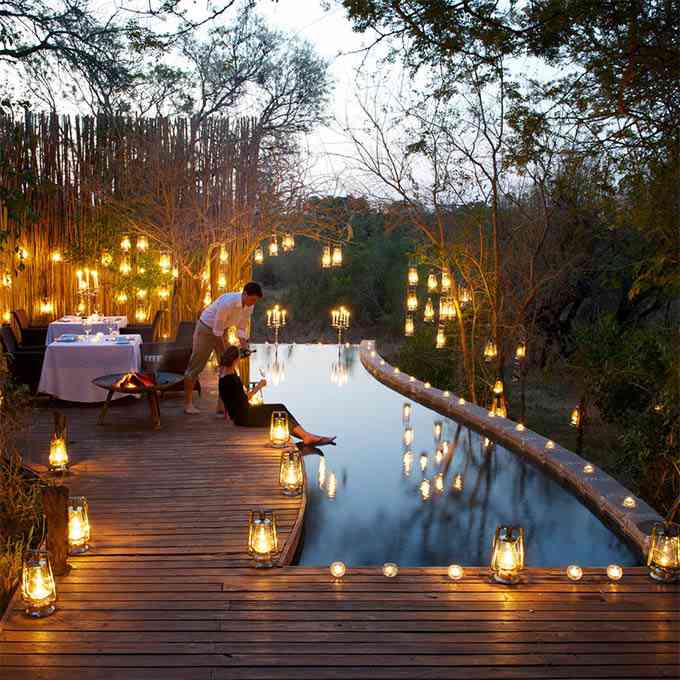 lodge style Elegant small deluxe lodge
This historic luxury camp is the most secluded of the Londolozi lodges in Sabi Sands Reserve. Three massive suites can host up to 14 guests in total. It is ideal for families or friends travelling together.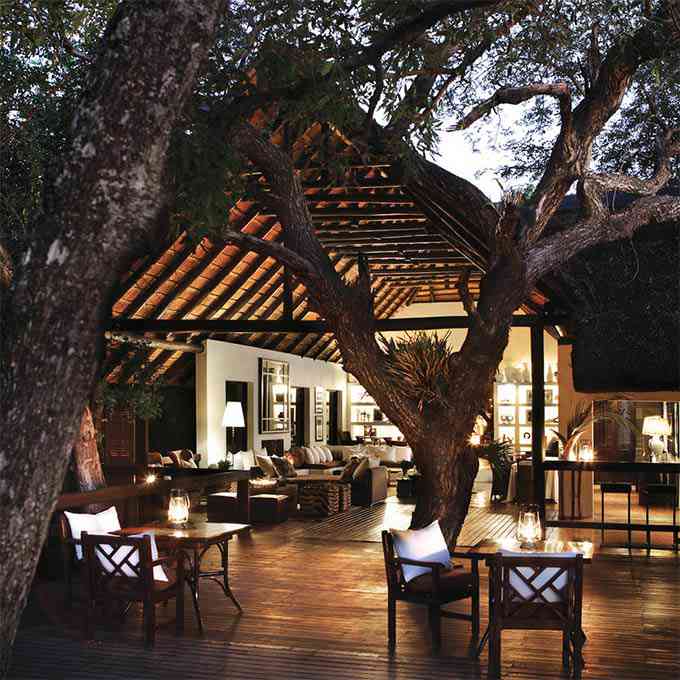 lodge style Favourite amongst many
Londolozi Tree Camp is often referred to as the most beautiful lodge of all. It is small and intimate with just 6 luxury suites. Of course there is a private plunge pool for your enjoyment.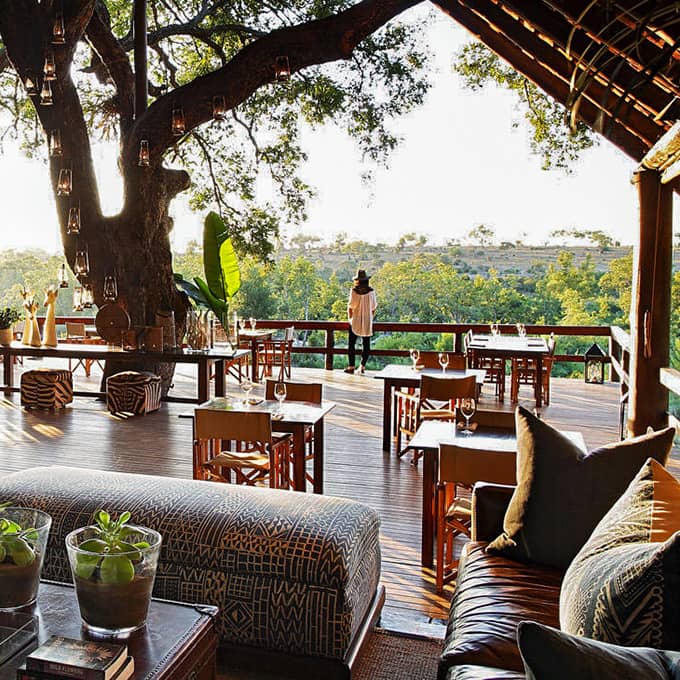 lodge style History you can feel
Heart and soul of Londolozi, Varty has eight chalets and two superior chalets. The campfire has burned here for over 82 years making Varty Camp the symbolic heart and soul of Londolozi.