Londolozi Founder's Camp, Londolozi Private Game Reserve, Sabie Sands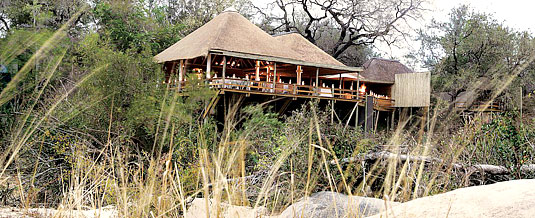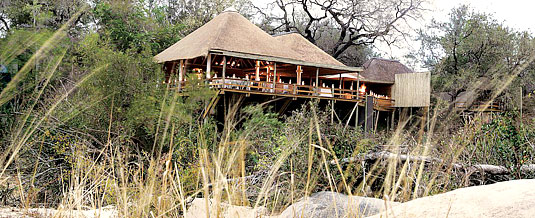 Founder's Camp
Game Drive – Pride of Lion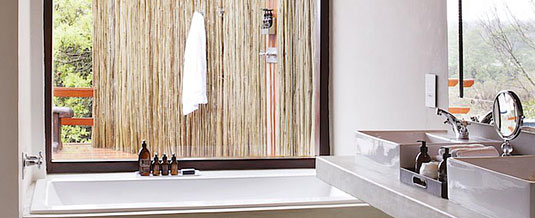 Luxury Chalet – Bathroom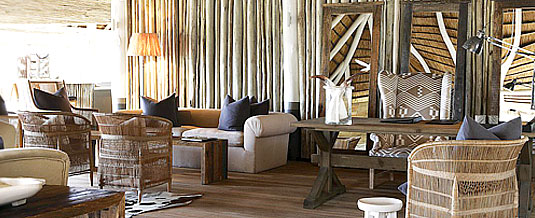 Main Lodge – Lounge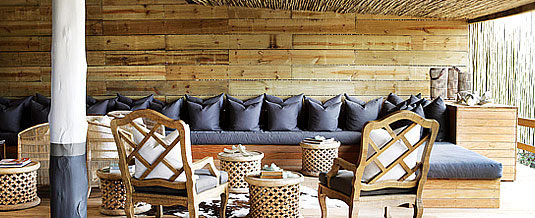 Main Lodge – Lounge
Main Lodge – Boma Dining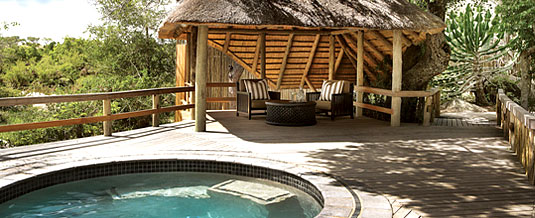 Swimming Pool
Elephant Sighting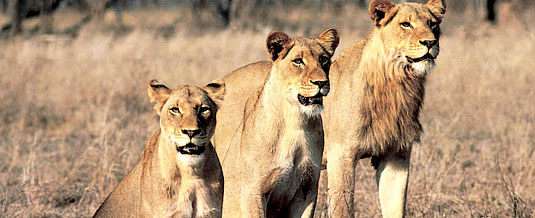 Lion Sighting
Previous Next
Londolozi Private Game Reserve – Founder's Camp is Located In the heart of the Sabi Sands Game Reserve, bordering the Kruger National Park, Mpumalanga Province, South Africa. Londolozi has traversing rights over 17 000 hectares/42 000 acres of prime game viewing land with exclusive rights over 7 000 hectares. Big 5 country. Enchanting and intimate, Founders' Camp is ideally situated to provide an insider's view on the secrets of river life. To visit Founder's Camp is to discover an earthly paradise, where everything is timed to the cycles of nature and its fundamental laws.
Londolozi Founder's Camp at a glance
Accommodation – Capacity – 14
7 Chalets
Timber decks with expansive river views
Air-conditioning
Luxurious en suite bathrooms
Thatched game viewing deck
Award winning riverside pool
Children – Yes – 4yrs and over
Make an Enquiry or Booking
Londolozi Founder's Camp Accommodation
Seven idyllic chalets repose in the shade of ancient trees along the banks of the Sand River. It is an intimate sanctuary filled with unexpected wonders in the warm heart of the Sabi Sands Game Reserve.
Londolozi Founder's Camp Activities
Explore the Reserve and its diverse wildlife on interpretive morning and afternoon/evening wildlife safari game-drives or fascinating bush walks in the Sabi Sands Game Reserve near the world-famous Kruger National Park. Viewing Africa's most impressive wildlife on morning and evening game-drives in open game-viewing vehicles and on guided nature walks. The game viewing experience is complemented by other activities such as stargazing, bird watching, moonlit bush dinners (weather permitting), bush banqueting and bush presentations in the interpretive center. Fishing with bamboo rods and 'magic boxes' for children. Visits to the staff village encompass the creche, the school, the adult learning centre, the clinic and the craft centre.
Londolozi Wildlife
World famous for its leopard sightings. This big 5 game reserve offers guests the best of African wildlife.
Access
Federal Air operates a daily flight from Johannesburg International Airport to Londolozi airstrip, which is a five-minute drive to the camp. There are twice daily scheduled flights from Johannesburg International Airport to Kruger Mpumalanga International Airport (KMI) on SA Express. Transfers from KMI to Londolozi airstrip are conducted by light aircraft and take 20 minutes. Londolozi is accessible by two-wheel drive vehicle on excellent roads. The driving time from Johannesburg is approximately five hours.
Child policy
Children under 12 years are accommodated by prior arrangement only:
Children 4yrs and over are always welcome!
Children four and five years are not be permitted on game drives, unless
the family have sole use of the private vehicle, and it has to be pre-booked,
Children 12 years and older sharing with adults, will pay full adult rate;
A maximum of two children may share (cot / mattress) with adults;
Make an Enquiry or Booking
View More of Londolozi's Lodges

Pioneer Camp
 
Varty Camp
Tree Camp
 
Granite Suites
ENQUIRIES & BOOKINGS
Please complete the following for reservation Enquiries and further information
Disclaimer: The information in these Web sites is used entirely at the reader's discretion, and is made available on the express condition
that no liability, expressed or implied, is accepted by Far and Wild Safaris cc or any of its associates or employees for the accuracy, content or use thereof.
No. of Days / Nights: 1 Day2 Day / 1 Night3 Day / 2 Nights4 Day / 3 Nights5 Day / 4 Nights6 Day / 5 Nights7 Days / 6 Nights8 Days / 7 Nights9 Days / 8 Nights10 Days / 9 Nights11 Days / 10 Nights12 Days / 11 Nights13 Days / 12 Nights14 Days / 13 Nights15 Days / 14 Nights16 Days / 15 Nights17 Days / 16 Nights18 Days / 17 Nights19 Days / 18 Nights20 Days / 19 Nights21 Days / 20 Nights22 Days / 21 Nights23 Days / 22 Nights24 Days / 23 Nights25 Days / 24 Nights26 Days / 25 Nights27 Days / 26 Nights28 Days / 27 Nights29 Days / 28 Nights30 Days / 29 Nights31 Days / 30 NightsMore than 31 Days / 30 Nights
No. of People: 123456789101112131415161718192021222324252627282930More than 30

Please type this code below


Source