Get the Best Safari Experience in Africa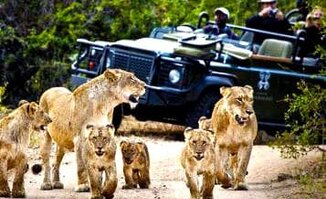 Game Drives
Rest your feet while going deeper and farther than you ever thought possible for up-close game encounters. The game drives leave just before sunrise, ensuring that you get to see the entire bush wake up. The feeling of excitement and being at one with nature is indescribable.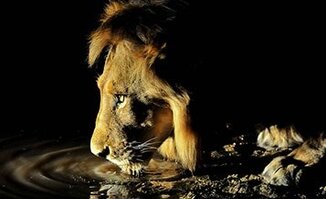 Night Safaris
As the sun sets over the horizon, the African bush is awash with colours and sounds. The evening dawns and the nocturnal animals come out from their sleeping spots. Night time is when new adventures are to be had while on safari.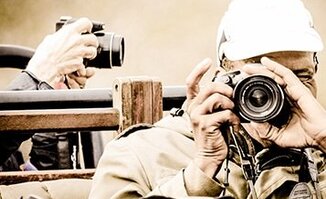 Photographic Safaris
Booking a specialised photographic safari allows you the opportunity to concentrate on photographing the animals, comfortable in the knowledge that the other guests around you are as keen to capture the perfect shot as you are.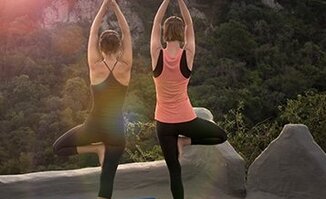 Yoga
What better place to find peace, tranquillity, and harmony than in the centre of nature.  Experience the essence of natures living magnificence around you as you embark on a yoga ritual surrounded by African plains and gentle calls of the wild.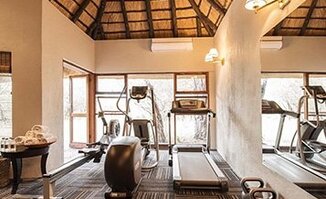 Gym Facilities
Whether you prefer a cardio session, weight workout or Pilates mat work, the dedicated fitness area is exclusive for the use of guests to take some time out and enjoy a leisurely fitness session.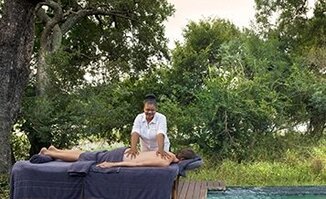 Spa Treatments
Massages, skin & beauty Spa treatments, promises an aura cleanse, body balance & sensory experience. The perfect place to rest and relax, this haven of tranquillity offers the ultimate African Spa experience.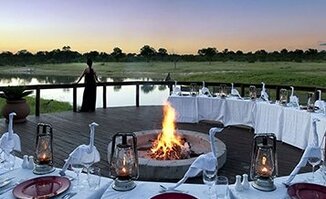 Boma Dinners
Boma dinners take campfire dining to a whole new level of extravagance.  With stylishly presented dining tables encircling a roaring fire, the mysteries and tales of Africa come alive in this romantic setting.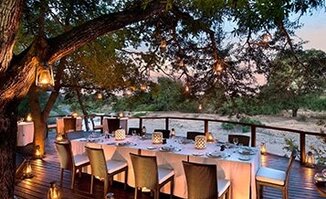 Bush Dinners And Breakfast
A luxury safari undoubtedly needs to be paired with world-class wining and dining.  High-teas while gazing onto endless wild plains and dinners under a glittering African sky lit up with galaxies of stars are what dreams are made of.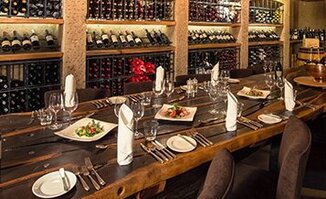 Wine Tasting
A luxury Safari doesn't only involve savouring every moment in nature, but also savouring every moment of life's little luxuries, including outstanding wine.  Boma dining, campfires and nights under bright galaxies just wouldn't be the same without a glass of vino in hand to celebrate your experience.