Dulini River Lodge | Bench Africa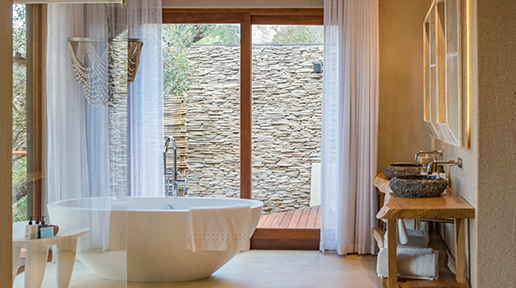 Hi Maria
Hi Maria
we are in Perth waiting for our last connection after a wonderful and perfect holiday!!!
Dulini was as great as ever. We loved the River lodge being visited by elephants who wallowed in the water while we ate lunch, 2 leopards during an evening meal and even a pride of 4 lions while we sipped coffee waiting for morning game drive. We had seen the Big 5 within the first 2 game drives. We were spoilt by having our Ranger Fred Smith from our first visit and also met our original tracker Martin.
Botswana was excellent. We loved the delta. The water experiences were great including bumping into another pride of lions 25 metres away while on a walk following our mokoro experience. We saw wild dog, mating lions and 2 week old leopard cubs.
Mauritus was a nice relaxing way to end the trip. We loved lounging by the pool and snorkelling. We spent a day exploring the island with a private driver visiting a botanical garden, 7 coloured earths, a waterfall, Hindu temples and rumery.
Thank you so much for helping put our itinerary together and making our trip possible!
thanks again!
Anthony, Trudy and Nathan

Source