Dulini Leadwood Lodge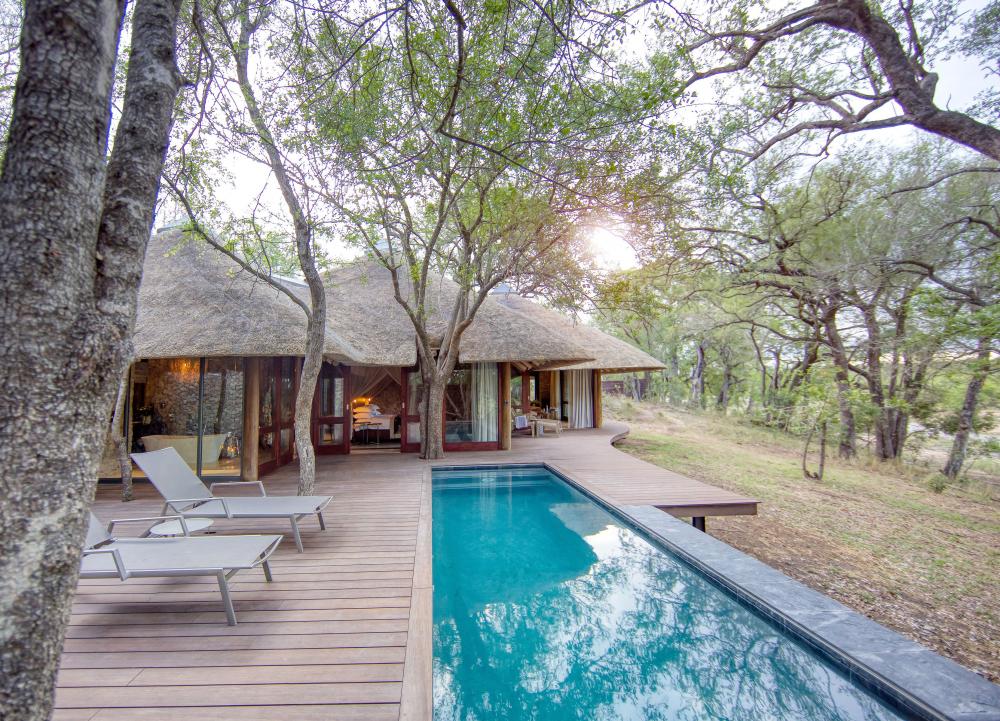 The intimate Dulini Leadwood Lodge is the ideal choice for couples or small groups of friends sharing an African safari. Nestled in the fork of the Sand and Mabrak Rivers, Leadwood Lodge offers a serene getaway that is completely at peace with the bush that surrounds it.
Shared guest areas are intimate, with steps and levels creating cosy, secluded areas. Tuck yourself away in a private corner with a book or enjoy a refreshing drink in the shade of a jackalberry tree on the spacious deck. With a granite river bank in front of the lodge, you're bound to spot a four-legged visitor or two quenching their thirst. When the sun gets too hot, enjoy a refreshing dip in the king size plunge pool on your suite's private deck.
The open-air dining room welcomes you with wholesome aromas and friendly faces. Linger over a leisurely meal under the roughly hewn bush chandelier or join in the hearty fare around a blazing fire in the boma. When the chill of the African night creeps up, retire to the warmth and comfort of the fireplace in your private suite. The deep, free-standing tub in the bathroom beckons and the underfloor heating chases the chill from the smooth rock floor.