Chitwa Chitwa

Chitwa Chitwa
COVID-19 Alert: Please visit the official South African government website for updates:  https://sacoronavirus.co.za/
Immersed in luxury, surrounded by nature
Chitwa Chitwa is more than just a luxury private game lodge in the bush. It's a holistic and sensorial experience which starts at sunrise and captures the very essence of the magnificent wildlife heritage and natural landscape of Africa before sunset.
Chitwa House
Chitwa House consists of two beautifully appointed en-suite rooms with private decks and outdoor showers.
View more
Chitwa Suites
Great care has been taken to balance unpretentious style with complete comfort when it comes to the Chitwa Suites.
View more
Our Location
The luxury lodge basks in the sun on the banks of one of the largest dams of the exclusive 63,000 hectare Sabi Sand Private Game Reserve, which forms part of the greater Kruger National Park.
View more
Amazing!
Amazing game resort in the middle of the wild life! You sleep listening to criquets and frogs, and wake up with the hipos! beautiful facilities, great design and decoration, very kind and nice crew! Special stars to our ranger Neil, deep knowlegde about the wild life and a great person!
Erika C, Sao Paulo, SP
Best Christmas Ever – Big 5
We saw all members of the big 5 and many more in our first 48 hours – so close and so exciting! 
Excellent venue, lovely staff and great food. The staff choir welcomed us to the Lodge and sang on Christmas Eve and Day – special memories are made of this! Room 1 is enormous and private with big deck and plunge pool overlooking the many animals in the lake. Hali and Moses our ranger and tracker are the most talented and knowledgeable professionals on the planet and although guests would have felt safer with a gun on the Land Rover for our road trips it wasn't needed. We will be back!
highrollerreefing, London, United Kingdom
WOW!
What a fabulous place this is… all the staff are fantastic and nothing is too much trouble. The wildlife viewing was beyond our wildest dreams (pardon the pun).We did two safaris a day for four days and each and every one was fantastic. I knew when we first arrived, walked down to the huge decked bar area and a large herd of elephants wandered into view on the other side of the lake…we were in for a treat! We saw at least 24 species of mammals including 'the big 5' and at least 27 species of birds. It was heaven. Huge thanks to Harley and Moses our fantastic guide and spotter. We even saw a pair of leopards mating and a mum leopard feeding her cubs!… wildlife viewing doesnt get any better than that. Highly recommend this place and can't wait to go back again.
Bevanne, Dunedin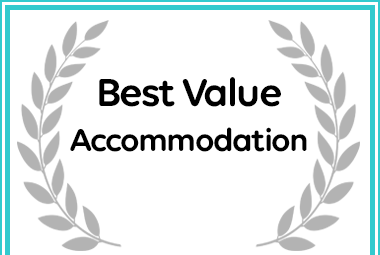 Chitwa Chitwa Game Lodge received a Best Value Award for Kruger National Park Accommodation.
Current Weather
Kruger National Park, South Africa
Connect With Us
Follow us on
Partners & Associations
© Chitwa Chitwa 2018 –  T&C's  –  Sitemap