Become one with nature | Sabi Sabi Private Game Reserve Blog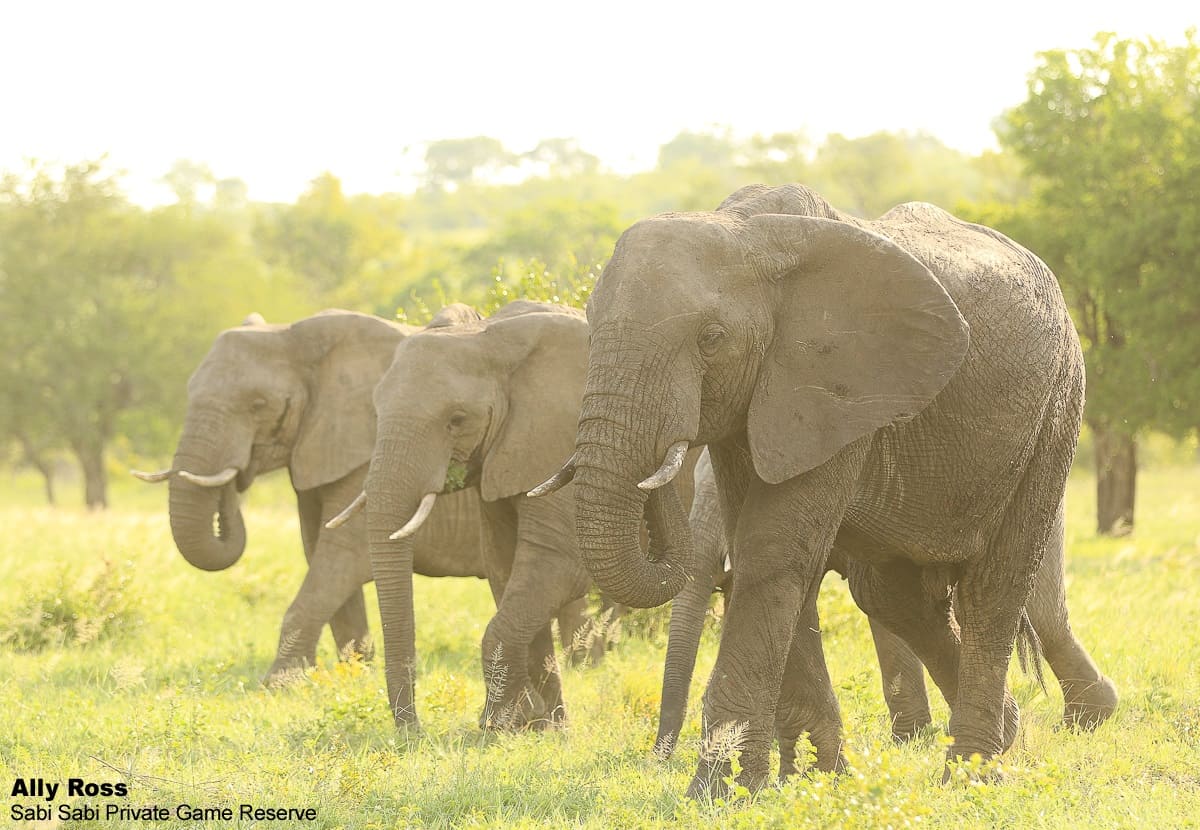 In the last few months, our reliance on technology reached an all new level, people are able to efficiently work from home, children can attend classes via online video platforms, families and friends stay connected, and we are able to provide each other with emotional support, entertainment and information like never before. But is this always a good thing? I worry that the habits of this reliance on technology might not fall away. I look around and see people attached to their smartphones, replacing face-to-face connection, with social media and texting.
This is when I feel so grateful for the other kind of connection we make on a daily basis, the connection with nature as we go out into the world of no signal, for the few hours we are on game drive, or a bush walk. We do not hear the ping or ring of the countless phones in everyone's pockets, we hear the chatter of birds, or the whisper of the wind through the trees, the trickle of water in the rivers or the grumble of elephants communicating secretly with each other. We can appreciate the beauty of nature, right here before our eyes, unspoiled by the gadgets and gimmicks of modern technology.
We often forget that we are a part of this natural system, even going so far as to build walls around ourselves, we maintain a barrier, and some may have forgotten how to break through. But sometimes all it takes is a step in the right direction, making the decision to immerse yourself in "the great outdoors" and leave the rush, the stress and the technology behind. Breathe in the fresh air and aromas of the African Bush and allow yourself to appreciate the experience of slowing down and falling in with the rhythm of nature.
There are many ways to do it, the opportunities are endless. You can start small, have dinner outside as opposed to in front of the TV, or go big and set up a tent in the middle of nowhere, being surrounded by nothing, and experience being completely alone. Or meet in the middle, with a few hours on a 4×4 safari vehicle exploring the Lowveld wilderness of South Africa but retiring to an air-conditioned luxury suite with a view worth writing home about. Go on a guided bush walk to truly feel like you are part of the scenery and return to beat the heat in a swimming pool overlooking the plains. You do not have to go to extremes to connect with nature, but you do have to take the leap and leave your front door.
Instead of watching these scenes unfolding on a screen, you are able to experience them first hand, and take the time to really see what is happening, to feel how it affects us, changing our perceptions of this natural world we have become so disconnected from. And here, we attempt to stay connected, always! From eating dinner under the stars, or with the sounds of nature drifting in from the night, to having breakfast over-looking a waterhole where a hippo may be wallowing, even spending the day in a luxury suite surrounded by bush, expecting the unexpected becomes a given. Every aspect aims to ensure your connectedness with your surroundings, to expand your consciousness beyond your comfort zone and into the realm of nature and all it has to offer.
Blog by Amy Leigh (Bush Lodge Ranger)